Training & Support
Second-to-None Program/Project Management Software Support
Highly Responsive, Boutique-style Support
At Logic Domain, we've developed a unique boutique-style technical support model that is very hands-on, personalized, and responsive. Our entire facilities life-cycle software solutions support team is based in the United States, and our customers get to know our support people on a first name basis. You'll never become "just a number" at Logic Domain.
Highly Skilled, Knowledgeable Trainers
Our trainers are loaded with project management as well as information technology experience. We'll get you up and running quickly and ensure that your staff is fully trained with virtually no disruption to operations. We aim to make company-wide ramp up times swift, thus quickly yielding positive results and a strong ROI.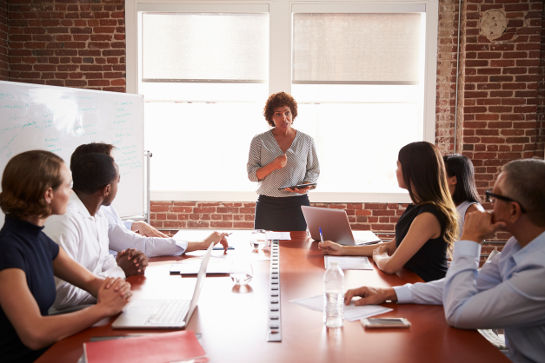 ---
Unmatched Customer Support
Our School customers will tell you that Logic Domain's level of support is second-to-none. They take comfort in knowing that we are hands-on and immediately respond to questions, quickly provide answers, and promptly resolve any and all issues.
We provides support via an online portal, phone, and e-mail to provide customers with multiple ways to conveniently contact us for prompt, easy Help Desk responses.
---
Extensive Training
In person training sessions can be held on-site at our corporate headquarters in Irvine, California or via structured, classroom-style training webinars. We aim to have your employees trained prior to the go-live date and quickly get up-to-speed on system usage and features/functionality to facilitate post-training user adoption.
We succeed when our customers become experts in Logic Domain.
---
Optimize System Utilization
We don't just stop after the initial implementation training process. At Logic Domain, we continue to work with your team to answer questions and ensure that every facet of our Capital software platform is being utilized to its fullest extent in order to maximize staff adoption, optimize system usage, and make the product highly effective for all employees. And we always keep you in the know of any changes, new feature and enhancements.
Our entire team is well-versed in working with the Compass™, Navigator™, Beacon™, Tempest™ data analytics and reporting module. Some of our trainers and support staff were once actual Logic Domain users when they worked at client entities.